Origin
The origin of Gemmatsu Soap.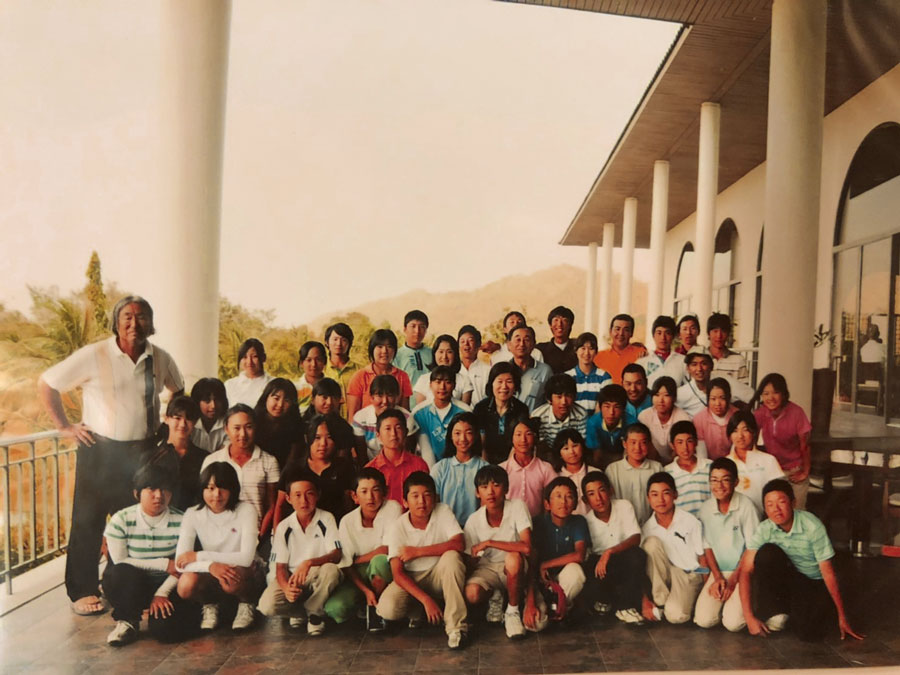 We wanted to make the gentlest facial soap for the kids who were striving for their goal.
2010, in dry season Thailand.
Sakata Golf School's training camp was held for the Japanese children.
Under the scorching sun, practicing golf every day, the children's skin's tan were harsh and was almost close to a burn condition…
Children whose skin were weak and has eczema…
Most of the children's skin were damaged and suffering.
Actually seeing the environment with my own eyes and having connection with the school's headmaster, Nobuhiro Sakata, I started to make an original soap to save the children's skin and this became the origin of the Gemmatsu Sekken.
Testing multiple times, the one element that I looked into and actually calmed the skin problems, dryness and the itchiness was "Chitosan".
Giving the soap with rich chitosan, the damaged skin from sunlight and eczema gradually started to heal.
The smile on children's face was back recovering from the skin problems.
Many people started to recognize this soap with chitosan and not only the children inside the school, but those who had skin problems contacted us saying, "Can I also try the soap that's been rumored." and I started to become more serious in expanding the field.
Not just chitosan, but examining gentle elements, selecting those and testing it multiple times…, I(we) found the swiftlet's nest and the pearl's beneficial components and with the strict method (gemmatsu method), taking 10 years of effort, I (we) have finally developed the comforting soap, "HIRODELLE SOAP".
Also, I (we) took the women's opinion and developed a soap that is not just gentle, but provides moisture and deliver clear smoother skin.
This is the genesis of beauty face soap, "HIRONDELLE SOAP".
We, "Gemmatsu Sekken", strictly selected the comforting and beneficial elements, Japan manufacturing materials and Gemmatsu Method. Sincerely providing the soap that is safe for anyone, any gender, age, and for as long as it can be.
The origin of this soap making, and the smile on the children in Thailand is now the everything of "Gemmatsu Sekken" which is the universal resolution and the philosophy of social responsibility.
Gemmtasu Sekken Co., Ltd
Representative Director