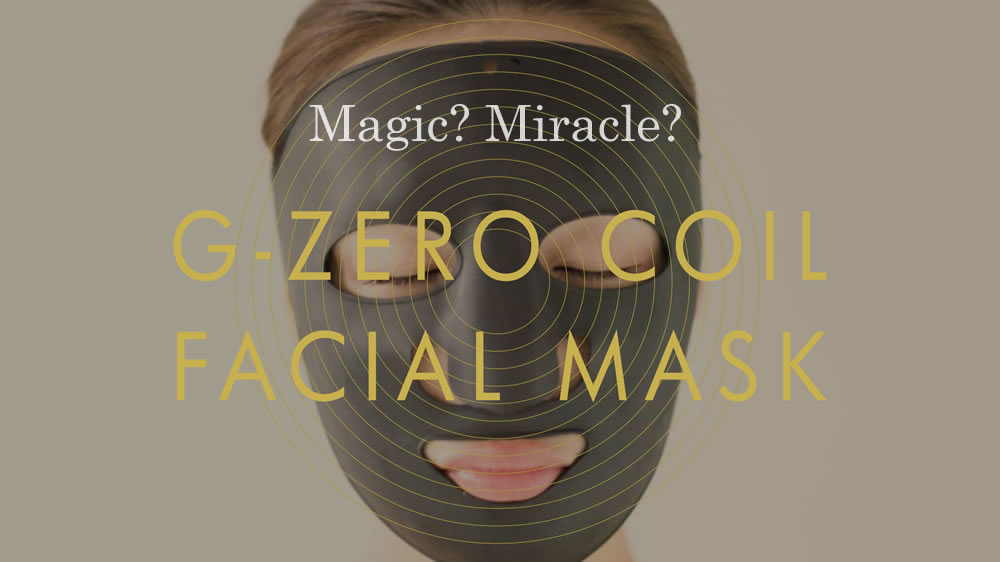 It's an unprecedented, state-of-the-art facial mask that uses cutting edge coil technology.
G-ZERO COIL FACIAL MASK is an unprecedented, state-of-the-art facial mask that uses cutting edge coil technology.
By simply wearing it, it:
1. Powers throughout the face, *1
2. Normalizes bio-currents, promoting increased blood flow, *2
3. By activating the natural power of the skin,
4. Is designed to give you 7-year-old younger and healthy-looking skin.
And it does not irritate your skin. That's G-ZERO COIL FACIAL MASK.

*1:Based on density tests        
*2:Based on blood flow measurement tests

With G-ZERO COIL, mystical energy flows out of your face.
The G-ZERO COIL is a special celpap coil that integrates electromagnetic enameled copper wires wound in opposite directions
The neutral magnetic field is created by canceling out positive and negative ions, which has been patented.
The G-ZERO COIL FACIAL MASK containing 32 G-ZERO COILS, powers throughout the face, and the zero magnetic field function normalizes the bio-current throughout the face and promotes increased blood flow. This original technology nurtures your skin from the inside, out.
By activating the skin's regenerative power, the G-ZERO COIL FACIAL MASK promotes healthy circulation in the facial area, renewing your beautiful skin.
To create beautiful skin with firmness and moisture, it is important to nurture the deepest, foundational layers of the skin. The G-ZERO COIL FACIAL MASK fosters deep skin care with the power of the G-ZERO COIL. By regulating your skin's bio-current and ion balance, it activates the skin's regenerative qualities and healthy circulation. Evidence shows that through physiological synergies, our innovative coil technology also promotes collagen production.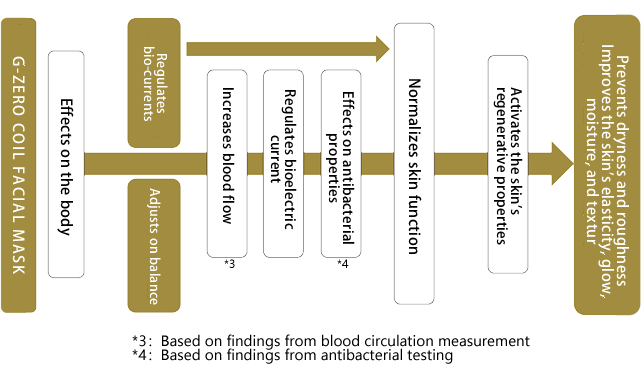 The G-ZERO COIL reduces electromagnetic waves and positive ions, and even regulates the skin's barrier function.
In recent years, the number of people with sensitive skin has been increasing due to ion imbalance and disruption of the skin's barrier function. This is caused by stress and electromagnetic radiation. When the barrier function is disrupted, moisture is lost and the skin's surface becomes cracked. This allows foreign substances to enter the skin, leading to problems such as rough skin. The G-ZERO COIL FACIAL MASK reduces electromagnetic radiation and positive ions while simultaneously regulating the skin's barrier function to protect and beautify your skin.
(Blood flow test)
A silicone sheet with 9 G-ZERO COILS (Celpap coils) attached is placed on the cheek for 15 minutes to measure blood flow.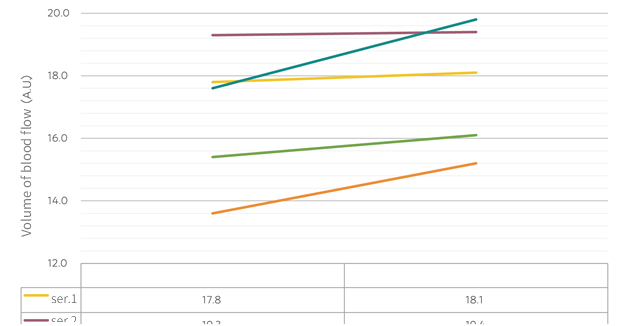 Material, antibacterial, ionic, blood flow, and skin changes…
Evidence of safety and functionality
The silicone mask is made of food-grade antibacterial platinum silicone, the safest material available, because silicone, which adheres to the entire face, must not cause adverse reactions.
Safety is always our most important consideration for development. The materials used for the coils and velcro are skin-friendly, and the construction does not include any adhesives. Its safety and functionality have been tested by third-party organizations, and the evidence from these organizations regarding the effects of our technology in terms of materials, antibacterial, ionic, blood flow and skin effects has supported our scientific findings.
In a 24-hour patch test conducted by a third-party organization, both coils and silicone were certified as "safe products" with an irritation index of 0.00.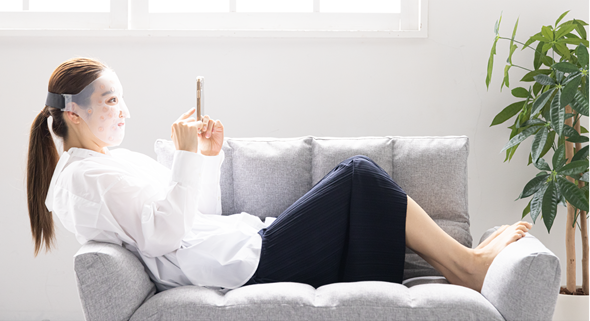 No power supply is required. It's economical and effective in beauty.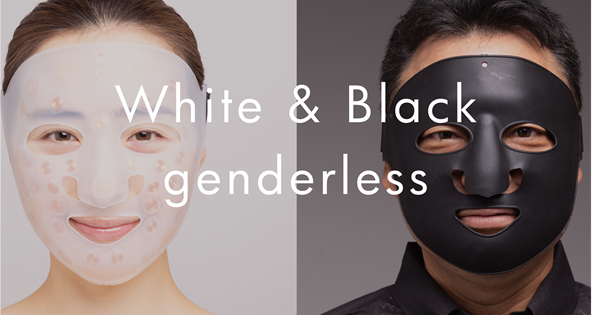 Available in black and white
We invite you all who wish to improve yourself to take advantage of the leading edge power of coil technology.

We focus on renewing the skin's ion balance and bio-current.
Cosmetic Dermatologist & Cosmetic Surgeon
Dr. Mariko Yamashita
In today's society, the environment contains more positive ions than ever due to the spread of smartphones, home appliances, electromagnetic radiation, stress, and other factors. These phenomena are said to be the cause of skin problems.
Each human cell has positive and negative ions. When the balance of positive and negative ions is normal, blood is distributed throughout the face. It also maintains the balance of the bio-current. The skin's metabolism is increased, and the barrier function is also improved.
Disturbances in bioelectric current can lead to disturbances in the autonomic nervous system, which leads to rough skin and skin aging. It is important to maintain a balance between these two factors.
In particular, regulating the bioelectric current is an important factor because this promotes cell growth, healthy metabolism, proliferative action, cell division effects, and so on.
G-ZERO COIL FACIAL MASK Advisor
Cosmetic Dermatologist and Cosmetic Surgeon:
Dr. Mariko Yamashita

Dr. Yamashita graduated from Kyoto Prefectural University of Medicine. She is involved in a wide range of activities including cosmetic medicine, preventive medicine, and nutrition.
Dr. Yamashita lectures widely on these topics, and also engages in medical education and public education regarding various aspects of cosmetic medicine.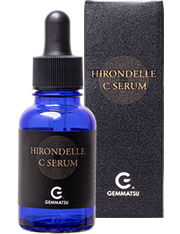 Exclusive booster beauty serum "HIRONDELL C SERUM"
HIRONDELL C SERUM is a brand
new serum to be used with
the G-ZERO COIL FACIAL MASK.
The combination of the mask and
the serum will stimulate collagen
proliferation, creating soft and
supple skin.
HIRONDELL C SERUM includes active ingredients such as hydrolyzed swallow's nest extract, vitamin C derivative, and eggshell membrane. When used in combination with our facial mask, it promotes collagen growth, especially of collagen, also known as baby collagen, restoring the skin's elasticity and texture and promoting a whitening effect.
Use HIRONDELL C SERUM with G-ZERO COIL FACIAL MASK for a powerful combination that leaves your skin supple and moisturized.